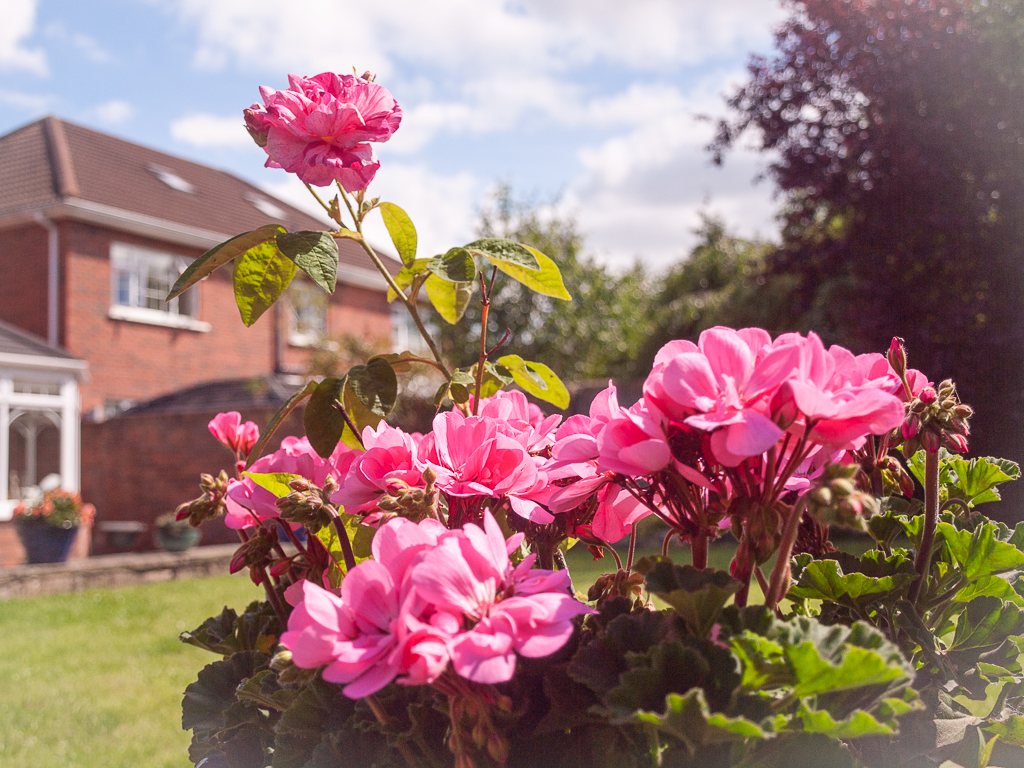 In our old house most of the garden was hard landscaped with only a couple of little flower beds and pots to add colour. But considering that I don't have green fingers it was always plenty for me to cope with.
Now that we're in mums we have a much bigger garden and I'm really enjoying pottering about and watching what the flora and fauna has to offer.
Here's a few little pics of what's happening around here now that the sun is shining.