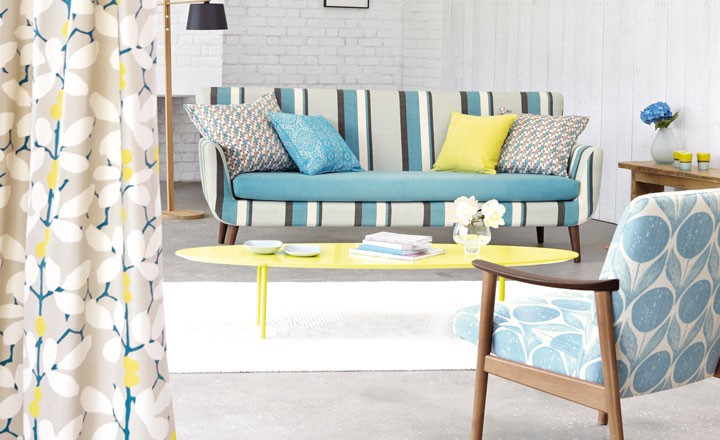 Can you believe January is almost over already! Not that I'm complaining as I think it's the most depressing (and frugal) month of the year. And it doesn't help the frugality that my husbands birthday is in the middle of it! 😯
On a bright note though January/February generally marks the launch of the new Spring Summer collections and my inbox has been full of lovely press releases filled with lots of gorgeous new fabric collections.
The first thing that struck me was colour. And lots of it. It appears our favourite designers want to herald the imminence of Spring with lots of bold bright colours and prints.