One of the things on my "I will get around to some day" list is to sort out all my old photo's, organise them into albums, frame some of the more memorable ones and scan and convert them to digital format.  No mean feat when I think of the decades of memories lurking in the back of closets, in the attic and god knows where else.
This also got me thinking about creative ways to display photographs and artwork.  Here are some of my favourites.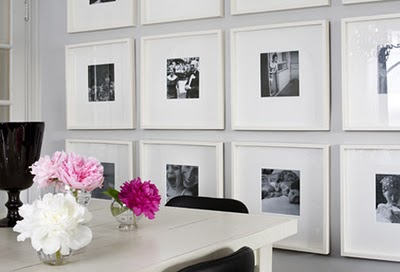 And how about this for solving your wall art and storage problems at the same time!