Today is Bastille Day so I thought I'd share a little French Chic with you this morning.
White chairs with faded fabric seat covers, lend an air of shabby chic to this dining room from House to Home
Stunning french lace cushions and pillows from comtesse-du-chocolat.tumblr.com
The Parisian home of Patrick Gilles & Dorothée Boissier of architecture & design practice Gilles & Boissier is the epitome of classical living with high ceilings, classical moulding, french windows and large open spaces. Visit Yatzer for more images from this stunning home.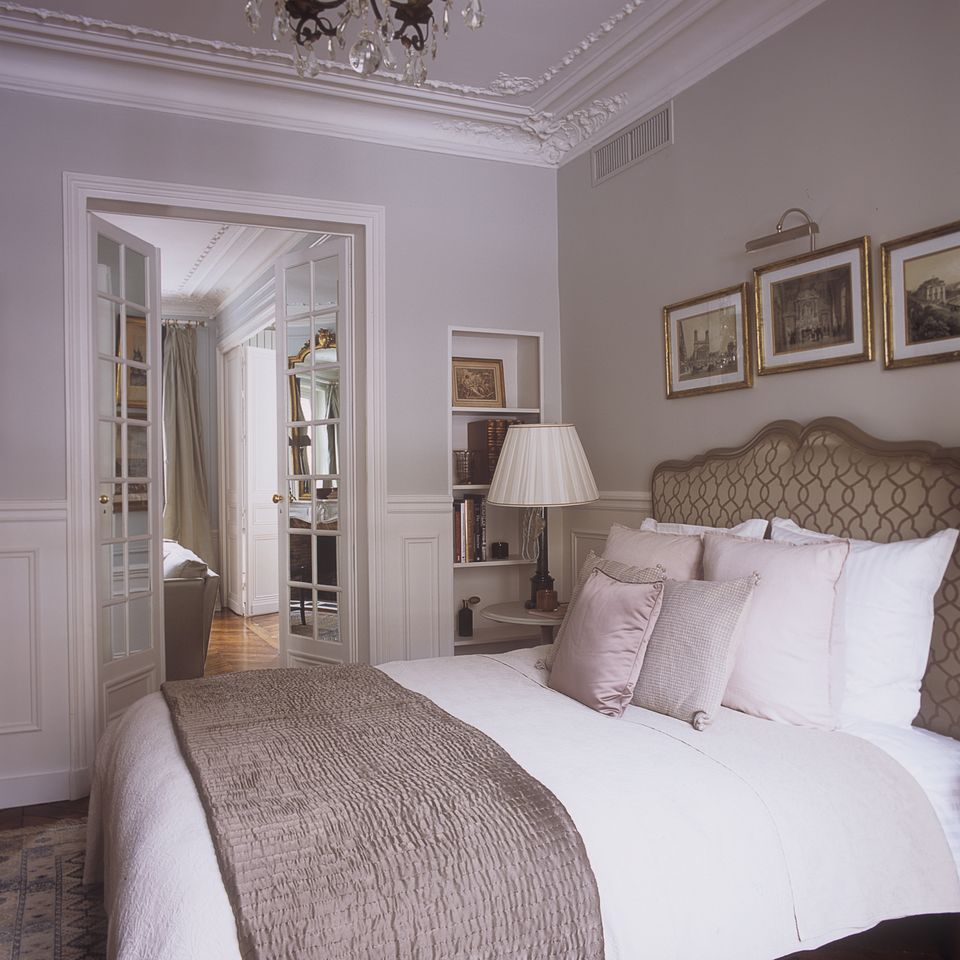 This heavenly apartment has all the luxuries of a private home including stunning decor, luxe linens, chic upholstery and a spectacular view of the Arc de Triomphe! 
But this is not some celebrity home!! This apartment and many like it is available to rent at Haven in Paris who offer a selection of luxury villas and apartments for short-term rental. Images from Carla Loves Photography
Simple, large-scale furniture, set against a palette of white and pale aqua, evokes the casual elegance of southern France. Image from House to Home
Enjoy La Fete Nationale  🙂