Morning all,
I just had to share this stunning Mannequin Christmas tree that two of my friends have created.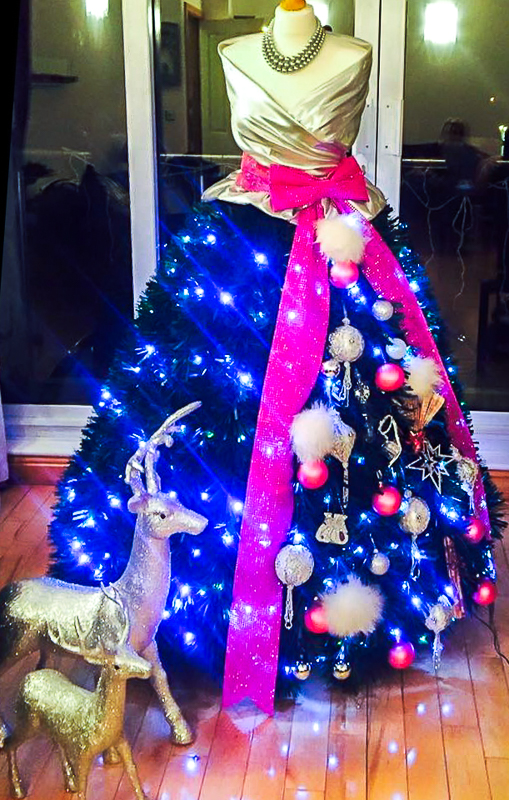 It's it just amazing!
This was a joint effort by two very creative sisters-in-law.  Fiona developed the design concept and scoured the country sourcing the mannequin, garland, ribbons and bows, while Olga was in charge of installation.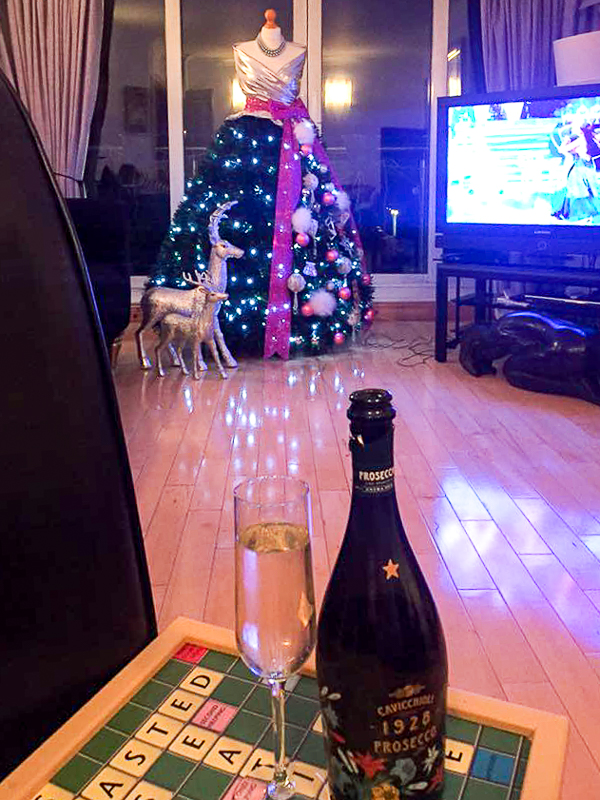 Here it is taking pride of place in the window. And of course you'd have to have the obligatory glass of bubbles after all that hard work girls 🙂
And if once wasn't enough, the girls are now busy putting together Olga's tree.  I will share an image of that one too once it's complete.
Take a bow girls, this is amazing work.
Have you created an alternative style tree?  Share it in the comments below if you have, I'd love to see it.