I'm an animal person, ok particularly a dog person but I do love all creatures great and small………. well …….except for bees. I'm terrified of them!!
Not that I would harm them or anything, I just tend to run away screaming and crying at the sight of one.  🙂
So when I spotted this little guy on the lawn the other day, I summoned up my courage and got down as close as I could to get a shot of him.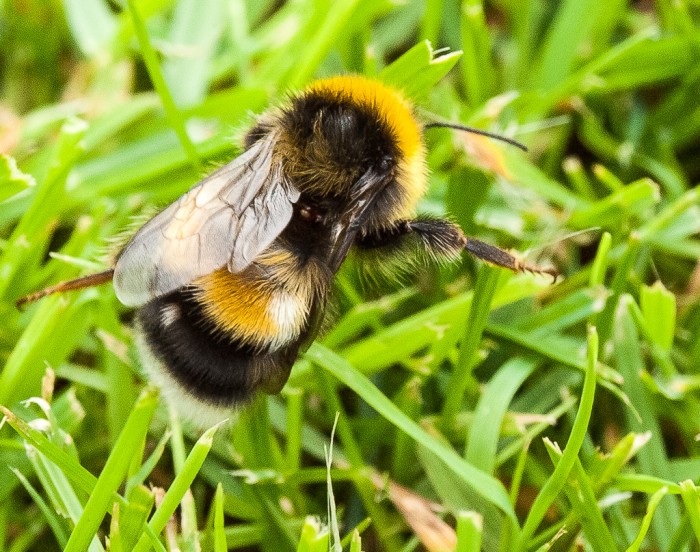 How brave am I? lol
While this is not the best photo from my project this week, I thought I would share it with you considering my fear of the subject matter.  Plus I figure you must be sick of Arthur and flower shots at this stage.  😉
***    ***    ***    ***    ***    ***    ***    ***
This image is part of my 365 project which is a great and fun way to improve your photography skills and document your year at the same time.  Simply put it entails taking a one photo every day for a year. There is no right or wrong way to complete the project, so whether you've got a top of the range DSLR or you're using your phone, it's your project….. your rules!
I'm completing mine on project365.org so if you're on that site, give me a follow and I'll follow you back.