Yesterday I was fortunate to be invited to attend The Paint It Pink Afternoon Tea Party at the RDS.  The event was part of the Irish Cancer Societies "Paint It Pink" campaign in aid of Breast Cancer awareness and was hosted by DFS, sponsors of the DFS Showhouse at the Irish Permanent Ideal Home Show, which kicks off in Dublin this weekend.
This year the showhouse has been designed by the incredibly talented Roisin Lafferty of Kingston Lafferty Design.
I first met Roisin just a week ago where she spoke to a number of students at the Interiors Association Student Night . She is one of those people you instantly connect with. Her enthusiasm and bubbly personality just oozes out of her and this shines through in her designs.
Roisin and her team have created a simply stunning design.  The mix of retro, vintage and natural finishes combined with pops of colour and unexpected vignettes create a wonderful visual experience. There is nothing expected or ordinary in this design and you walk from room to room, anticipating what is in store for you next.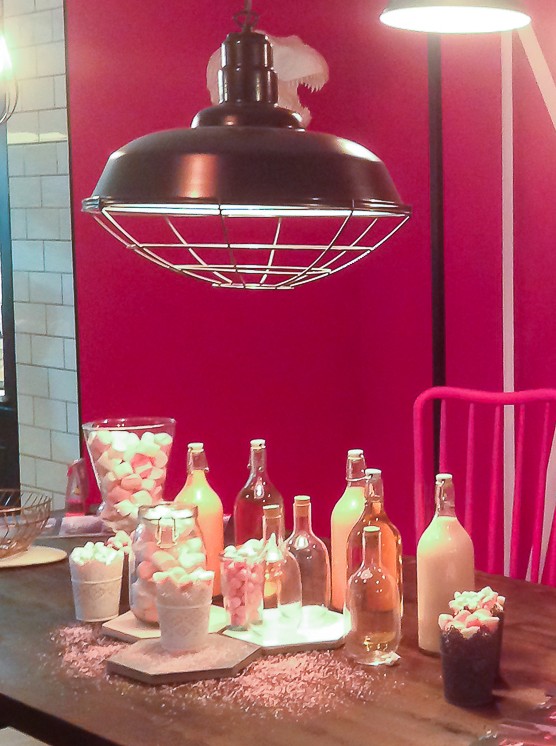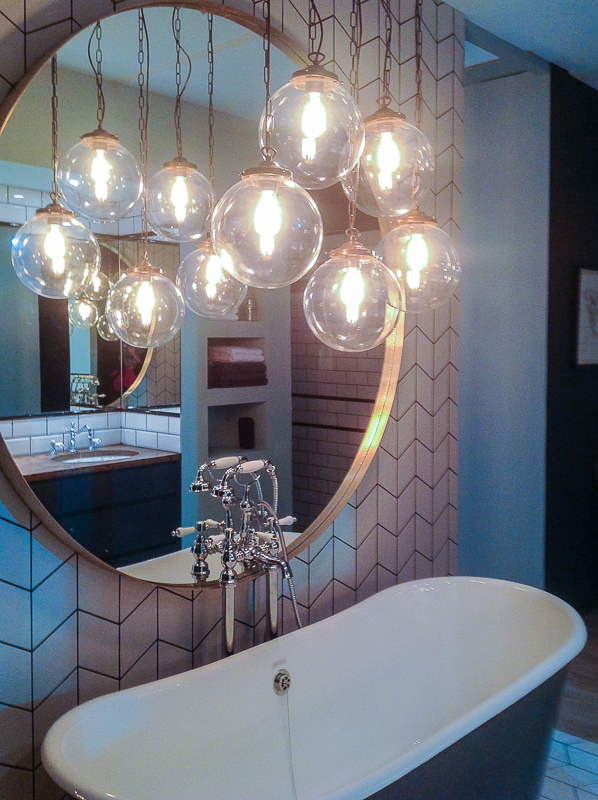 I think I'd shrivel up in this bathroom because I'd never want to get out of that bath. A custom-made 160cm mirror sits above a gorgeous blue enamel slipper bath.  Those exquisite tiles are from tiles.ie and the lighting is from Mullan Lighting.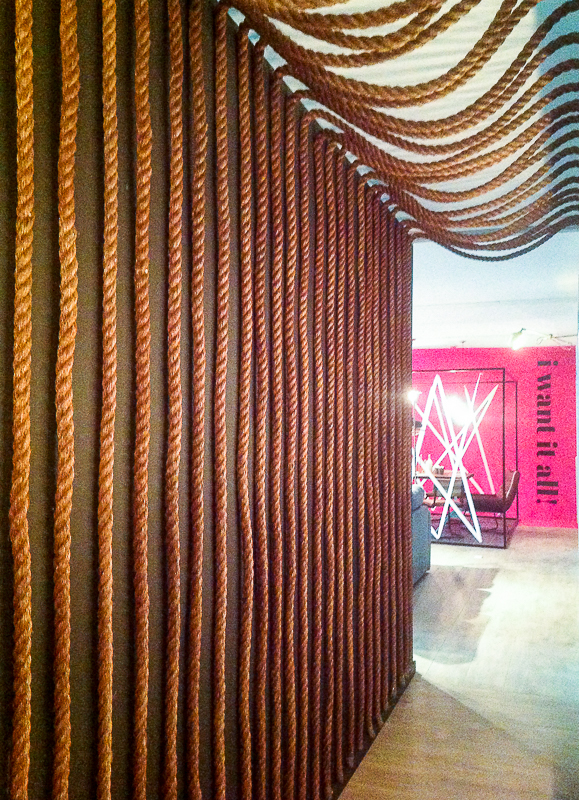 I just adore this rope forest walkway, painstakingly created by the design team. I even checked Claire's hands for signs of injury but she appears to be unscathed!
And any tween would literally be on Cloud 9 curled up in this cosy bedroom.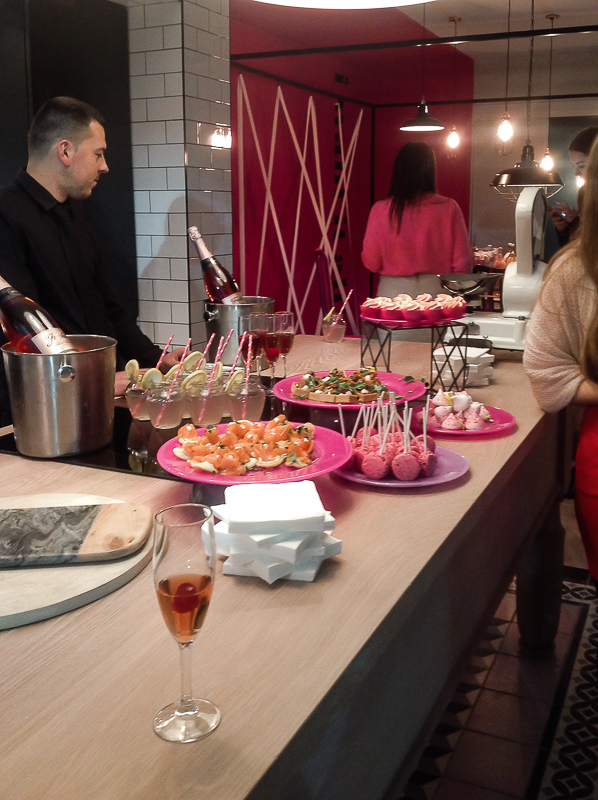 The kitchen is by Enigma Design and houses a huge solid oak island that Mary Berry would die for.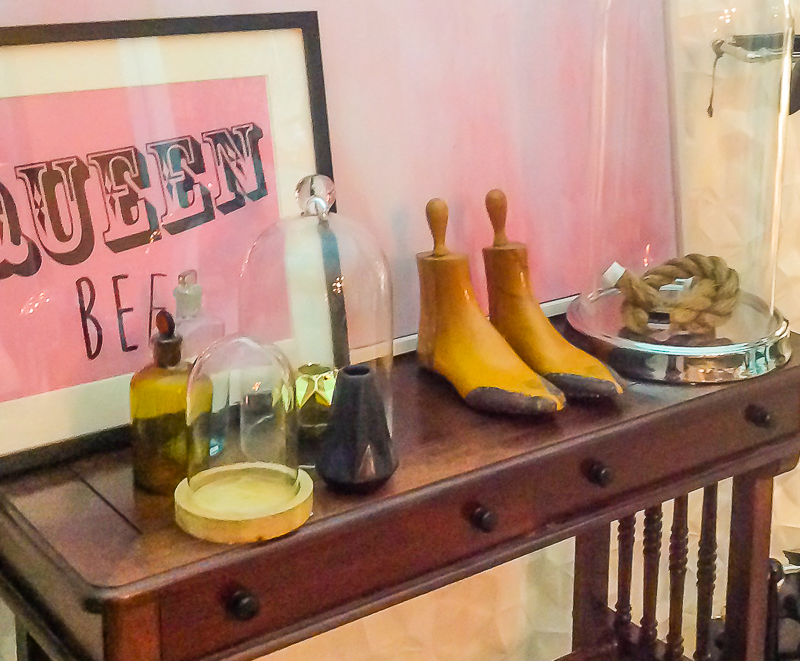 There are little vignettes and unexpected fun design details throughout this space. My nana always told me that shoes on a table were bad luck! I don't think these count though   😉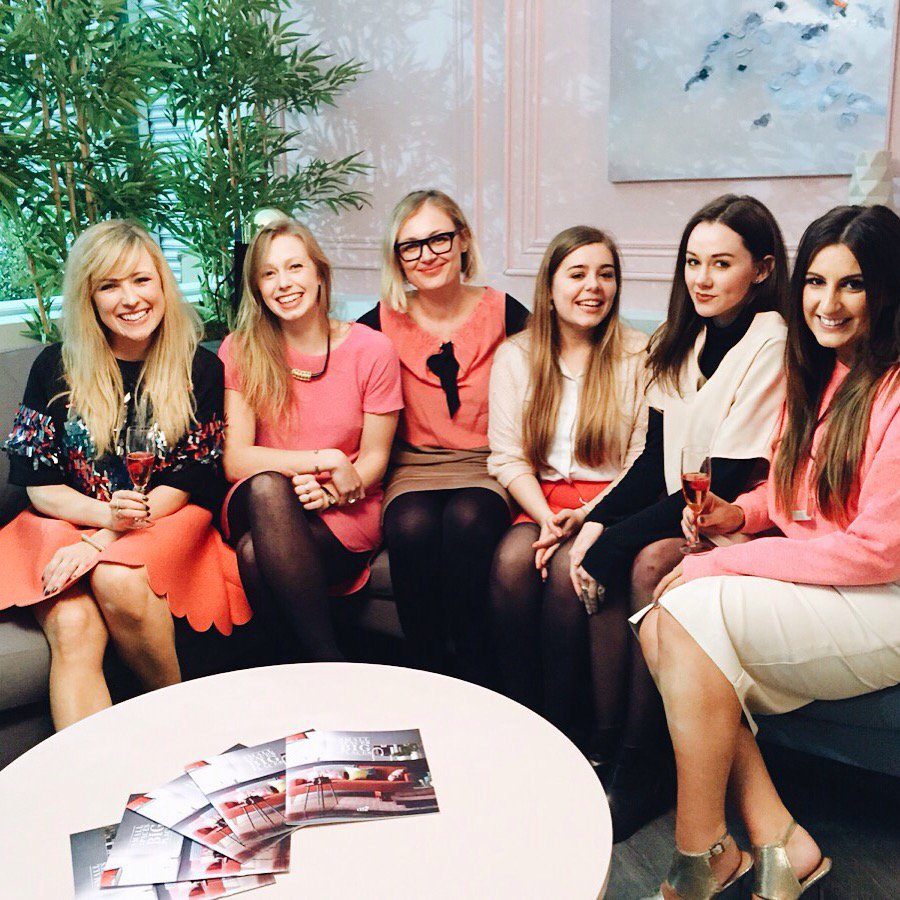 I "borrowed" this image from @KingstonLaffert because the photos I took on my phone really didn't do the girls justice. I'm sure they'll forgive me  😛
The Ideal Home Show is on in the RDS this weekend and if you're visiting, I urge you to go and check out the show house. I defy you not to love it!