Multi purpose furniture is great for small apartment living.  But designer Till Koenneker has taken it a step further with his unique Living Cube.
His inspiration came when he moved into a small apartment without much storage.  He needed somewhere to store his vinyl collection, his clothes, shoes, and of course his TV and media.
So he designed his own storage unit which not only stores his possessions but also houses a guest bed and opens up to reveal quite a substantial storage area.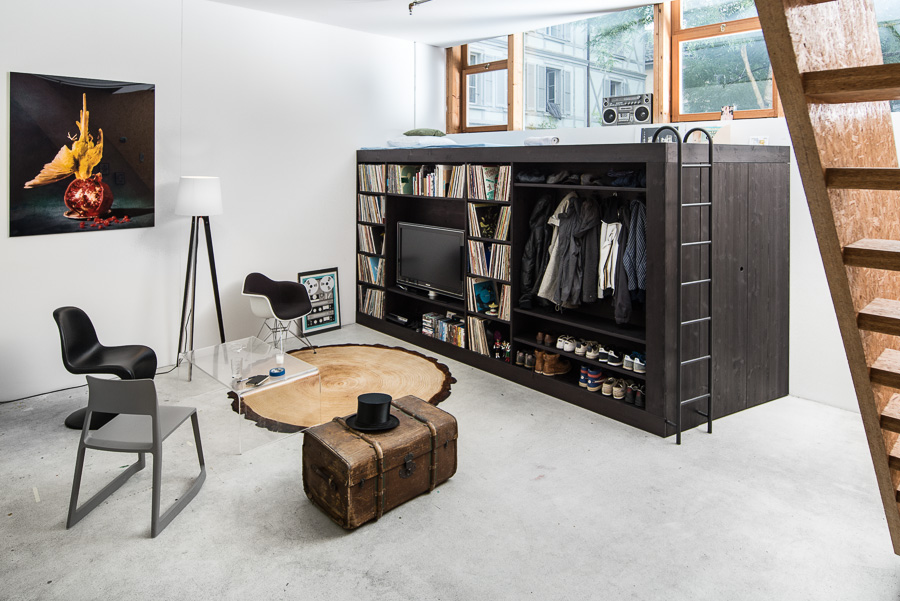 Images from illDesigns
I think I'd tweek it a little by adding a door to the wardrobe section.  I'm not sure if I could sit and relax watching TV with clothes and shoes on display.  Although it's one way of making you keep your wardrobe tidy 🙂
What do you think – are great solution for studio living or a step too far?