Wow – I can't believe that we are nearly half way through our "Live Lagom" sustainability project.  Where does life go?
There is so much to report on how things are progressing in this little auld house of ours I'm not even sure where to start.
One of the area's we focused on in our project was upgrading our small utility/laundry room to (a) utilise the small area and (b) install hanging space for a "drying station" to reduce the use of our dryer.
To say the original utility room was dull and dismal in the understatement of the century.  It was dark, dingy and gross. And I mean GROSS!!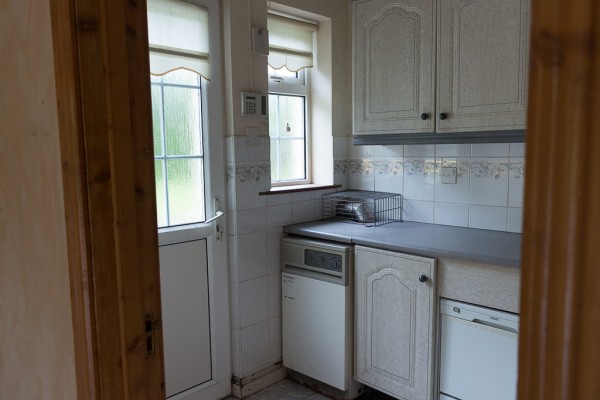 When we moved in budget constraints meant we weren't in a position to upgrade the entire room but we both agreed something had to be done with it.  So we opted to rip out the existing tiles, worktop and top presses and settled for just replacing the doors on the bottom presses.
We also replaced the yucky formica worktop with a beautiful beech wood one and fitted open baskets for storage etc.
However we still needed storage space and I wanted to design a "drying station" as there isn't enough floor space for clothes horse so IKEA's Grundal Drying Rack and wall shelves were the perfect solution.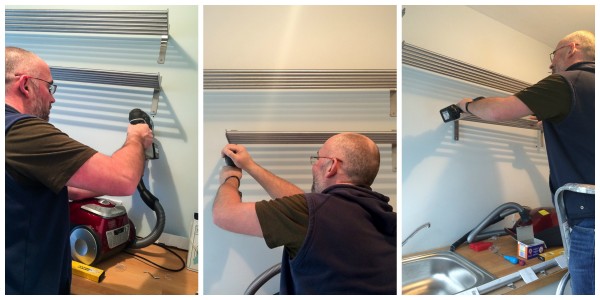 I can't believe how well they worked out.  Not only do the blend seamlessly into the wall, but they actually hold quite a lot too – you could even be forgiven for thinking I was Nigella Lawson with the baked goods on display  😛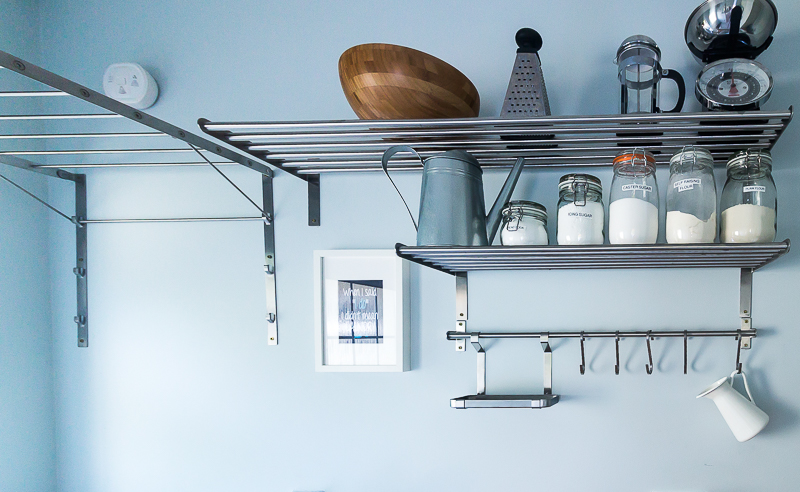 The drying rack though has been the godsend.  It holds an entire load of laundry and the clothes dry perfectly in about an hour or so.  No more running out to the clothes line every 5 minutes because it looks like rain or escalating our energy bill using the dryer.  In fact I've hardly used the dryer at all since we installed them.
We also fitted the Ottava light fitting which I love love love.  It looks great against the open shelves and of course it's LED so is über energy-efficient too 🙂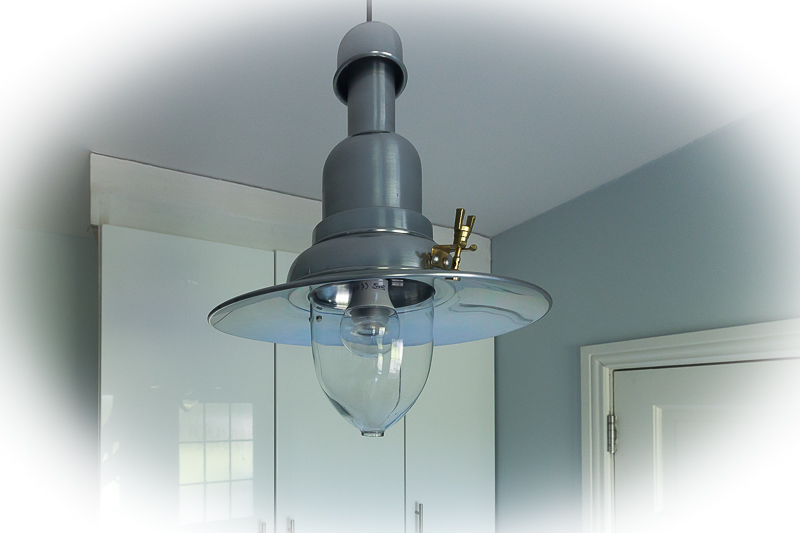 I'm still accessorising the space but I have managed to make a little DIY picture and they do say a picture is worth a thousand words…..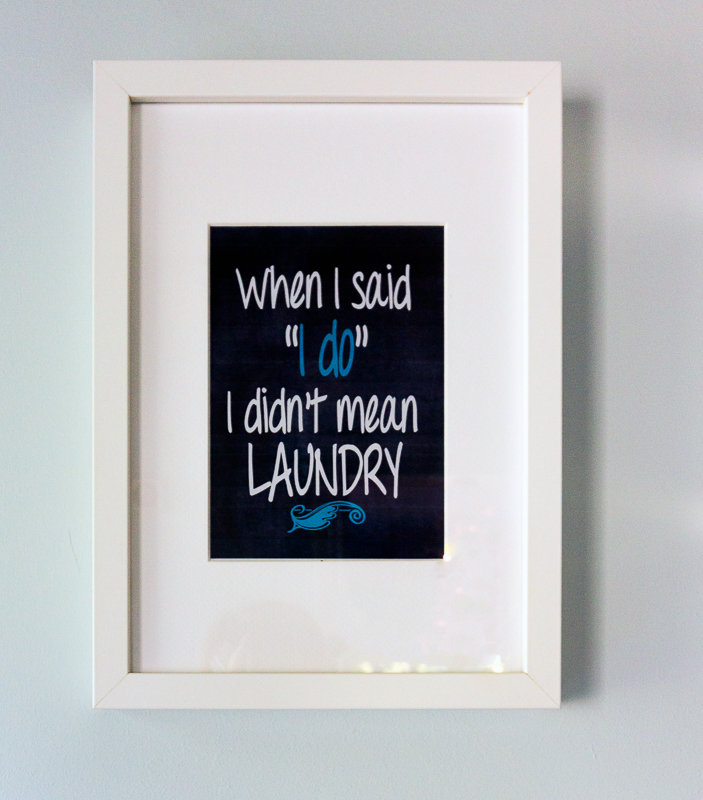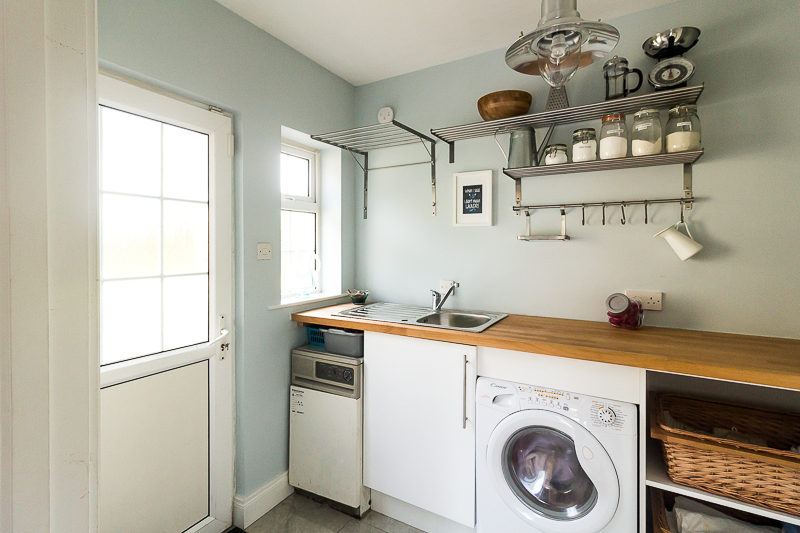 I can't say I'm still a big fan of doing laundry but my little laundry haven has certainly made the task less daunting.
Next week I'll give you an update on the biggie of our #LiveLagom project the exterior lighting project and show you our "work in progress" herb and vegetable garden.