If you are a regular reader of this blog, it will be of no surprise to you that I love Christmas.  I love blinging up the house; entertaining family and friends and the scents of Christmas that fill the house.
I know it's early but I started putting up the decorations over the weekend.  My mammy won't be happy as she always told me that they don't go up until after the 8th December. But I'm just so busy at the moment, last Saturday was about the only day I had free!  So it meant a break from tradition (and discommoding my poor hubby who had planned to watch horse racing on TV all afternoon) and it was up to the attic to fetch down boxes and boxes of decorations. 🙂
There is still lots to do, but I thought I'd give you a peek of what's happening so far.  As with other years, I've stuck with certain colour schemes in different rooms.  This year the living room is silver, pink and lilac.
I need more pink baubles which I will be on a mission to source over the weekend.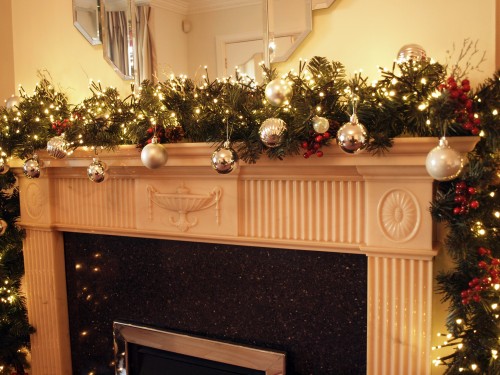 In the entrance hall, I've opted for a more traditional scheme of red and white.
These matchstick holders are almost as old as myself!  My dad bought them years ago and somehow over time they have made their way up to my house 🙂 They're fairly battered and worn out at this stage but I love them.
Even the loo and a guest room gets the festive touch!
The dining room still needs work and I have yet to decide on my table setting.  But silver will feature 🙂
That's it so far.  I still have to put up my wreath on the front door and add the finishing touches.  But I'm getting there!  How about you, is your home beginning to look alot like Christmas yet?