Are you stuck for hanging space for your clothes?  Or maybe you're short of extra seating when guests arrive?
German designer Yi-Cong Lu has the solution.  His Chairs, Up and Down and Upside Down project turns simple folding chairs into a clever storage solution.
Four folding chairs are hanging on the wall, flat like a painting, without any function.
By folding and positioning them, they start to fill the space in a playful way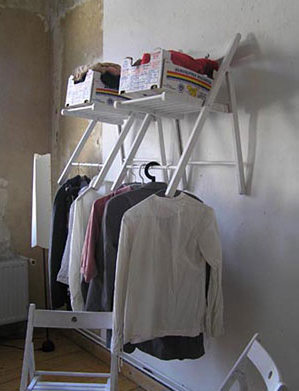 To provide some very bespoke hanging storage!