In our old house most of the garden was hard landscaped with only a couple of little flower beds and pots to add colour. But considering that I don't have green fingers it was always plenty for me to cope with.
Now that we're in mums we have a much bigger garden and I'm really enjoying pottering about and watching what the flora and fauna has to offer.
Here's a few little pics of what's happening around here now that the sun is shining.
These lilies came with us from our old house and are one of the few plants that thrived year in and year out at home. I'm glad to see the move hasn't upset them.
Even the local wildlife pop by for a visit.  Unfortunately though this was as close as I could get before Arthur started barking and scared him away 🙁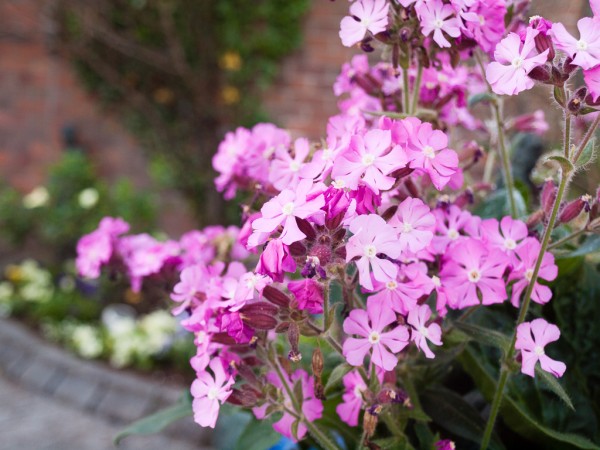 This is my tiny (and I mean tiny) space for my herb garden.  I'm no Jamie Oliver but I could do with a few more fresh herbs so I am currently looking for a spot where I can claim more space 🙂
This photo of our Hydrangea was taken a couple of weeks ago.  I'm still patiently waiting for it to explode into bloom. Maybe tomorrow……..