Following on from my article on outdoor decorating ideas for summer, this week I feature a guest post from Daniel Fenu, a DIY/Homewares enthusiast who recommends the best five funky chairs for summer.
With the arrival of summer, many people like to purchase new chairs to dress up their porch or patio. Fortunately, there are a wide variety of funky chairs in various styles and colours to add an element of liveliness to a porch or patio.
Here are five funky chair designs to consider that can be found at all good outdoor stores.
A person retiring to the porch for some quiet time can't help but relax when they sit on a Hardwood Steamer FSC with a red cushion. This summery piece of furniture is a combination of comfort and durability. The bright red cushion brings a stylish element to this classic design. A person can choose to recline in the chair or sit up to talk with friends by the pool. The Hardwood Steamer FSC is water resistant and sure to become a favourite spot for relaxation throughout the summertime.

Another funky, yet classic summer chair that goes perfectly with a glass-topped patio table is an aluminum arm chair. The Hartman Verona armchair is an example. It's a comfortable place to sit while chatting with friends over iced tea. The intricate design of this chair has a modern appearance. These chairs will accommodate many friends for a summer full of fun.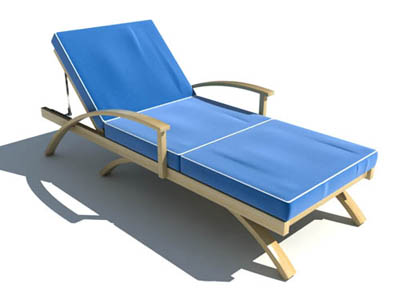 One summer favourite is the deck chair. It's funky design allows both kids and adults to lean back and enjoy the warmth of the summer sun. Also, there are several colour options. Red is a traditional favourite while pink can bring a dose of brilliant colour to a porch or patio. This style of chair is both practical and comfortable.

A kids moon chair is an ideal purchase for someone looking for a funky chair to add to the porch for the summer. They are made in a variety of cheerful colours that kids will love. A group of youngsters at a backyard pool party will relish relaxing in these moon chairs that fit kids to a tee. These chairs are easy to move around and strong enough to take the rough treatment of kids.

A simple spring tension chair can also be a funky addition to a patio. The traditional design makes them an inviting place to stop and rest. The variety of colours that are available such as pink, lime, and blue give these chairs extra flair for the summer months.