I'm generally a great sleeper. In fact, my dear dad used to say, "she could sleep at the side of the road that one!" 😀 So when Francesca asked me to review a mattress from the new Hilary Devey Collection (she of Dragons Den), I wasn't sure if I was going to be the best critic! But my oh my oh my……..
The Collection comprises of 5 premium mattresses all of which are created with custom-blends of luxurious material to suit every comfort requirement. There is the Sapphire, the Diamond, the Diamond Luxe, the Emerald and the Topaz. No prizes for guessing which one I choose 😛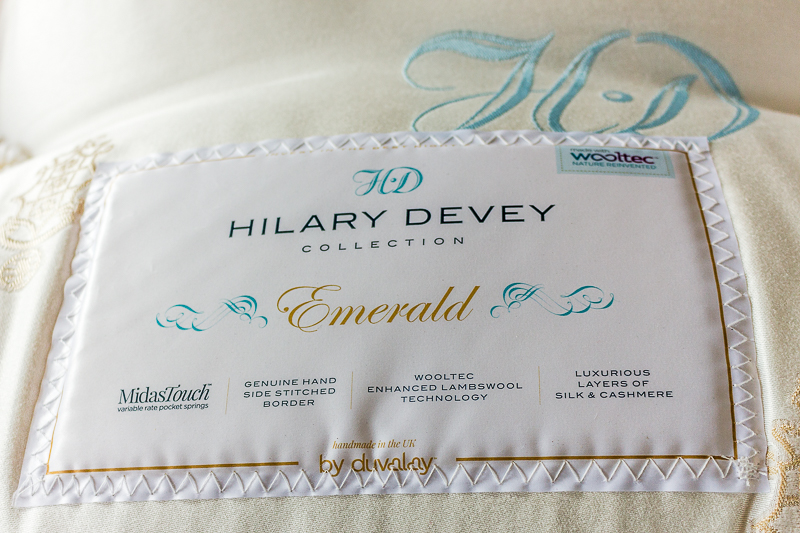 The Emerald pillow top with midas pocket springs is a mix of cotton, silk, cashmere and lambswool fibres, all combining for exceptional comfort. There are also added air vents to the mattress border which increases airflow, keeping the mattress cool & breathable.
There's even a cotton side for summer and a wool side for winter. How cool (or hot) is that?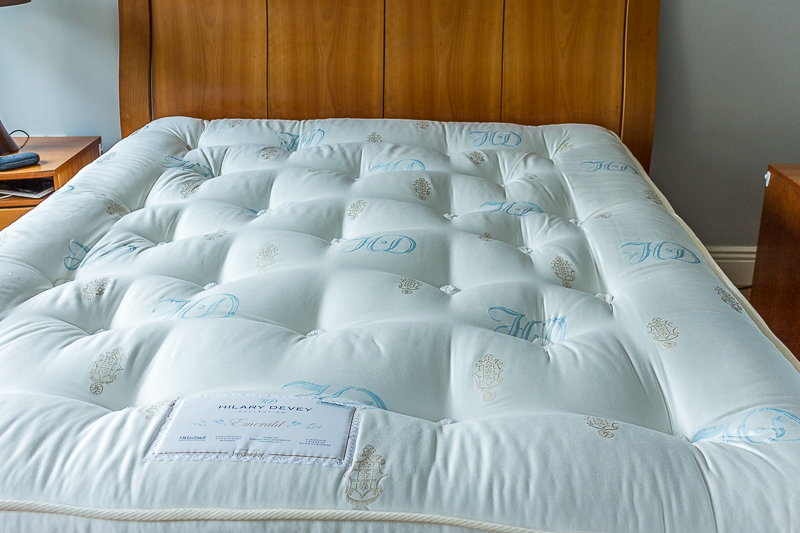 Now I have to be honest, I'm no expert when it comes to mattress specifications. Working out pocket spring counts and coil types just makes my head hurt. But one thing I do know (and my husband will testify to) is how madam here is much less of a grumpy boots when she's had a good nights sleep.
I'm a bit of a Goldilocks too when it comes to mattress support, not too hard, not too soft and definitely not shifting as you turn in the night.
So I genuinely couldn't believe how comfortable this mattress was. We had our old mattress for about 6 years and while it was due to be changed, it was a good well-known brand and we certainly couldn't say we ever found it "uncomfortable". I would however often wake up with little aches and pains and stiffness which I've just put that down to auld age!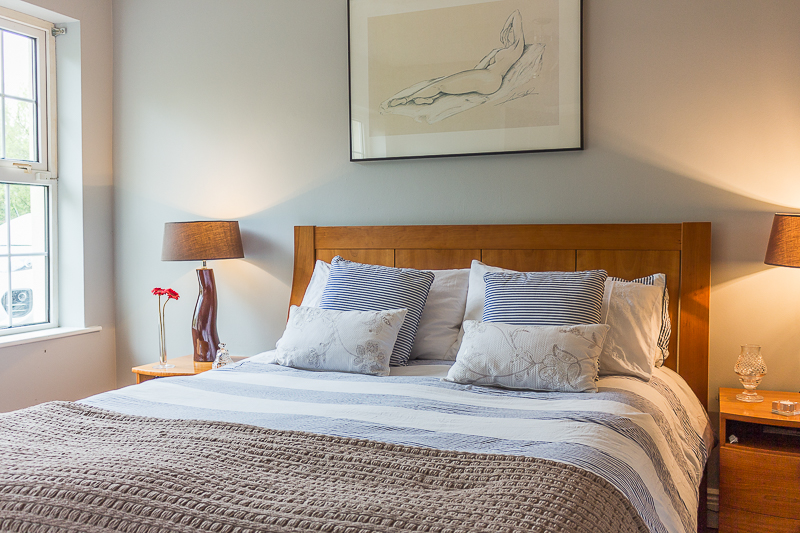 We've been using Emerald (as she is now lovingly known) for about two weeks now and the difference in our sleep patterns is amazing. And all those aches and pains I used to wake up with……. gone! Folks, I'm dancing around like Julie Andrews on the mountain side 🙂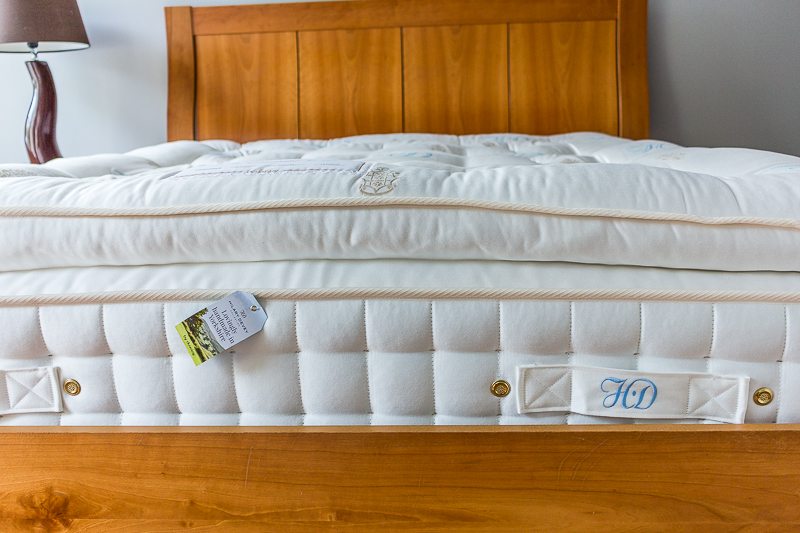 The mattress also shipped with its own handy little after care leaflet and one of the recommendations is to turn it weekly for the first 12 weeks. I thought this seemed a bit of a big deal at first but it's actually a simple enough procedure when you're changing the bed linen as there's handles on both sides and the ends.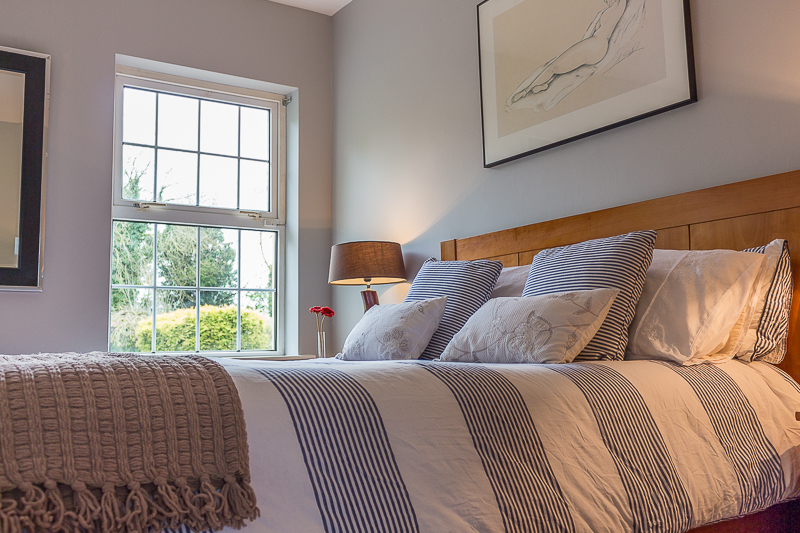 There is one member of the family though who's too not happy it. King Arthur has a habit of taking his afternoon nap up on our bed. (The fact that he's not allowed never seems to deter him). Emerald is higher than our old mattress (about 28cm deep) so Arthur's short little legs can't jump up on it. Now he sits at the end of the bed crying and whining at me until I lift him up. 😛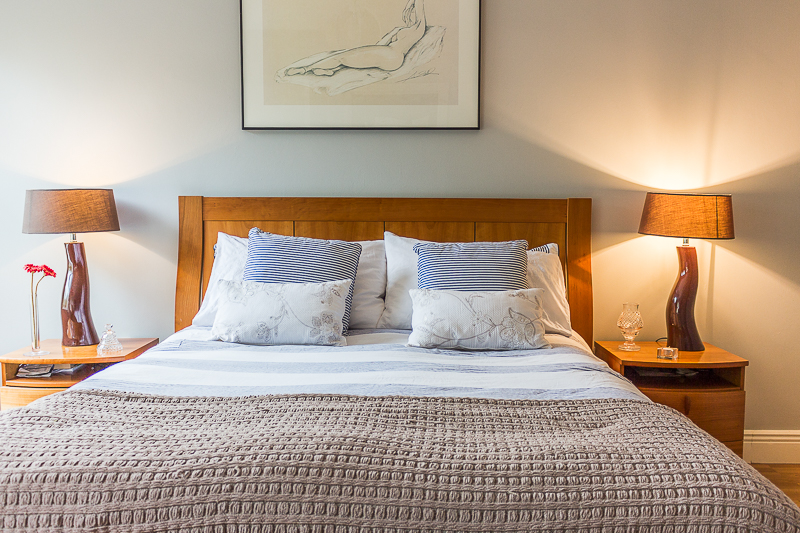 The down side of this mattress…… I have to get out of it in the mornings!
Disclosure: I received this Hilary Devey mattress in exchange for this review. As always, my opinions are all my own.