If you're a dog owner like me, you may often come home to find a lot more than you expected from your little pooch.  And trust me, it's seldom a welcome sight!
I recently discovered a Tumblr site called Dog Shaming where very naughty dogs are photographed with evidence of their misdemeanour's together with handwritten notes explaining their shameful behaviour.
I just had to share my favourites with you. Enjoy……
I so know how this feels.  I've lost at least a half dozen pairs of shoes to Arthur 🙂
Ah another familiar one.  I've had to repaint the skirting boards in our kitchen twice after Arthur used them as a teething ring when he was a puppy.  Thankfully he seems to have out grown it.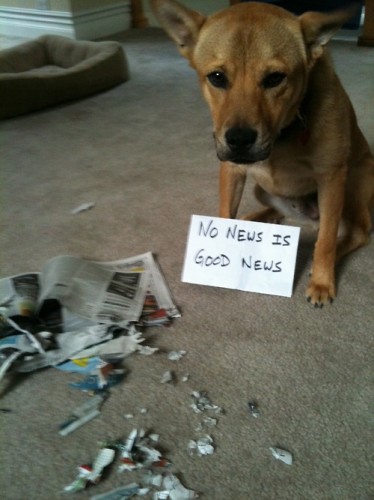 Oh I know this feeling!
And finally……..