I know I know, I've been very noticeable in my absence on this blog over the last month! I have just been so ridiculously busy with work that I haven't had a minute. I have 3 pretty big projects on the go at the moment and all of them are at installation stage (and there was me thinking I'm a good planner lol).  So between design planning, product sourcing and scheduling contractors, this little blog of mine has been a tad neglected of late 🙁
However back in September I noticed that there was a lot of searches on this blog for Halloween posts and I promised I'd share some spooktastic decorating ideas for your home this year.  So true to my word, here's a few ideas to scare and impress your guests at the same time.
Add a little vintage twist to your Halloween decor. I love this festive vignette that Brandy from Brandywine Designs has created in her home. The vintage cases, the skull, the raven. Isn't it fantastic!
You all know that I'm a big fan of family photo galleries.  But how about swapping your family photos for a few festive images for a fun Halloween display.  Image from Pinterest
Who says you can't be spooky and pretty at the same time?  Add a touch of festive class to your hall table. Image from Emerald Interior Design Blog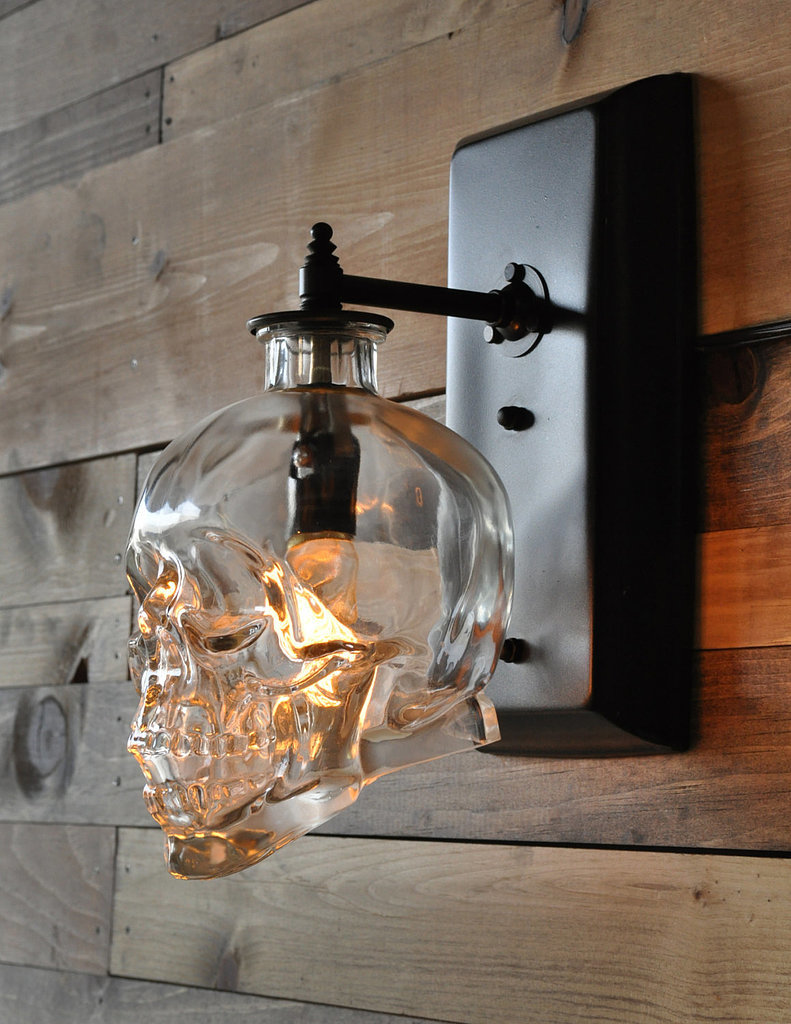 A skull shaped sconce lighting up your front door will certainly give the heebie jeebies to approaching visitors! Image source: PopSugar
Give your dining table a bit of bite with these vampire teeth napkin holders. Image source: Brit + Co 
Gold candle holders, black candles and pumpkins painted black give a spooky yet elegant look to this dining table. Image source: Stylizmo
Turn your front garden into a Halloween Graveyard. Image source: The Budget Decorator 
I love this, its funny and creepy at the same time.  You could even add some lights to the skeletons to really scare the bejeepers out of the neighbours at night 🙂 Image source: Pinterest
Cast a sinister glow to your decor by adding "blood" to some candles for a macabre touch. Image source: The Creative Goddess
Paint some cheap plastic bats with a thin coat of white paint to add an elegant yet freaky touch to your dining table. Image source: Buzz Feed
For more Halloween ideas check out some of my other articles or hop on your broomstick over to my Halloween Pinterest Board
Stay safe out there everyone!