I know, I know, I've been very neglectful to you all as I haven't posted here since the New Year began!!
I'm sure you're missing your weekly dose of my ramblings but it's just been such a whirlwind few weeks, I've hardly had time to catch my breath, let alone sit down and write a post!
There has been a lot happening here at Emerald HQ as thankfully this year started with a bang and has just kept going. I have lots of new projects coming on-line, so watch this space and I will share them with you in the coming weeks/months.
One piece of news I'm delighted to share with you is a recent interview I did with the lovely Tudor over at Terry's Fabrics. They are running a Creative Trends feature where interior designers, crafters and DIY bloggers share their recent projects and designs.

I was asked to discuss my favourite current trends on furniture, colours, textures and projects. You can read the full interview by clicking here or by clicking on the image below.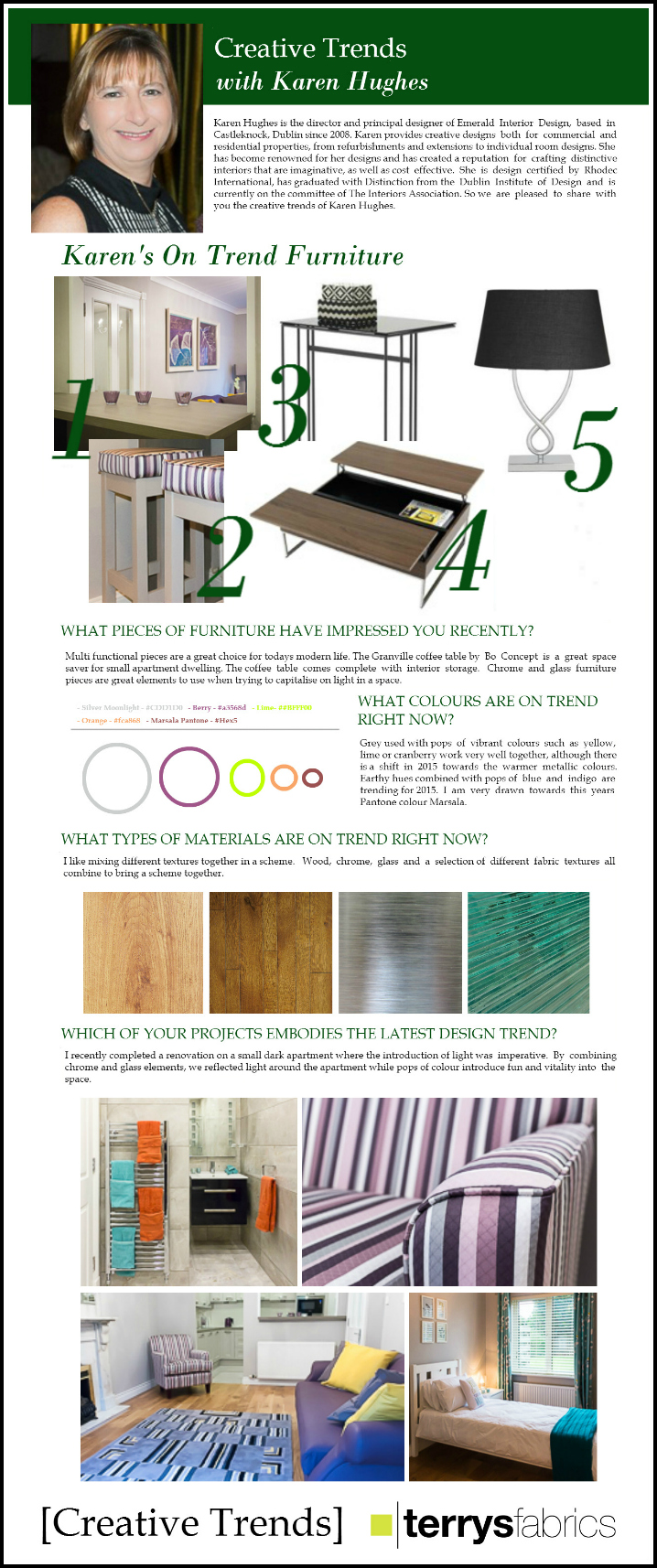 Thank you Tudor for including me in this feature, it was an honour to be asked to contribute.